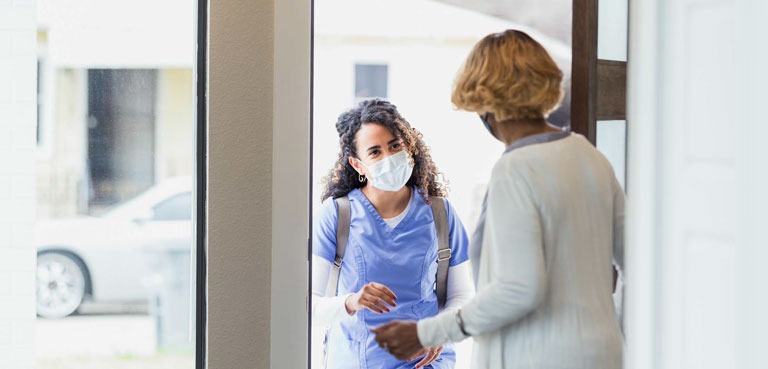 Mobile Lab Visit
The path to better health starts at home
Schedule an in-home specimen collection through Quest at Home for lab tests ordered by your healthcare provider.
Mobile lab visits that come to you
Choose a time that fits your life and our mobile phlebotomists will take care of the rest.
Schedule your in-home specimen collection for $55.

Convenient
You don't have to drive across town or wait in line to get tested.

Comfortable
Services are performed in the comfort of your own home.

Confidential
Your privacy is protected throughout the testing process.
You deserve choice and convenience when it comes to getting lab tests and preventive screenings. With mobile specimen collection through ExamOne, you get the laboratory testing you need and the care you deserve in the setting that works best for you.
By coming to you, we offer a seamless connection to our industry-leading laboratories, delivering the insights necessary for you and your healthcare provider to make important care decisions.
Take control of your health while maintaining a professional and convenient experience in the comfort of your own home.